Rich on : Sunday, November 23rd, 2008
Well I did a little research. Because I was considering an iPod Touch, to maybe show off some photos, or some sort of portfolio of work to clients and friends. I didn't find much on iPod Touch Accessibility functions, but I did find this video from MacWorld, about the new 4th Generation iPod Nano, and iTunes 8.x.
4th Generation iPod Nano, and iTunes 8.x. Accessibility's include:
Spoken Menus
Large Font Choise
High Contrast LCD
Screen Reader Technology for iTunes 8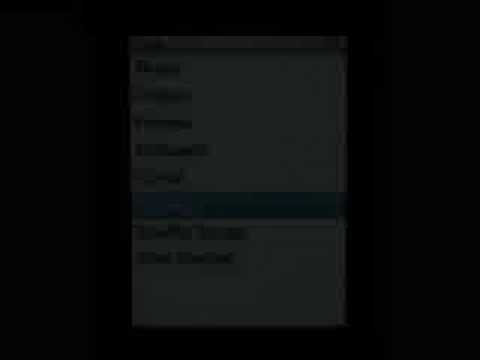 Although the iPod Touch does little for people with bad eyesight (as far as I can tell?) Reading the text is REALLY SMALL, for icons and such other things like Address Book, and iCal , but you can zoom in for mail and web pages.
It should be noted that other folks who may have mobility issues can benefit from the iPod Touch functions, and it's touch screen use.
Read more about Apple iPod and iTunes Accessibility, from Apple
Some info about iPod Touch and Accessibility at the ATMac website.
Check out, Assistive Technology for Apple and Mac Users (ATMac) website, for more.
No, I did not buy an iPod Touch… I'll stick with my 3rd Generation iPod Nano for now.
Possibly Related Posts:
Rich on : Wednesday, November 19th, 2008
Update to: A Good Class Tonight…
The tournament went well, about 75 kids showed up (that's about normal for a developmental event).
No one got hurt, and every one had fun! Sensei Fred and Andy refed a few matches, and I coached. We did good!!! Galen (his first ever event), won 3rd… He even managed to take his 2nd match to "Golden Score" (it's what we call Sudden Death – aka a 2nd full 2min match incase of a tie score, first point wins.), Matt won 2nd… and … Paul, and Dylan both got FIRST PLACE! For both it was there very first '1st' finish at an event. Weeee! And 'big' Paul (one of our adults) got first (won both matches by Ippon – Full Pint, perfect throw!)
In all it was a well-run, nice event as always from Liberty Bell Judo. All proceeds from this event went to benefit the 2009 Maccabean Judo Team, who will be traveling to Israel to fight in the 2009 Maccabean Games.
Possibly Related Posts:
Rich on : Thursday, November 13th, 2008
Blind Judo Foundation Gives Free Demonstration to Visually Impaired Children and Their Families
NEW YORK, Nov 12, 2008 /PRNewswire-USNewswire via COMTEX

Blind and visually impaired children from the New York City area will learn about the history and techniques of the ancient sport of Judo from Paralympic Silver Medalist, Andre Watson, and the 2008 Paralympic Judo Team Leader, Marc Vink, on Saturday, November 15, 2008, at Modern Martial Arts in Manhattan. This event is sponsored by FamilyConnect(TM) — the national multimedia web resource for parents of children with visual impairments located at www.familyconnect.org and developed by the American Foundation for the Blind (AFB) and the National Association for Parents of Children with Visual Impairments (NAPVI) — and the Blind Judo Foundation — a non-profit which serves to promote Judo to the blind and visually impaired community.

Saturday's event will focus on the Olympic sport of Judo–a system of self-defense, and physical and mental discipline that aims to develop self-confidence, character, and independence in life. Attendees will be given a description of the history of Judo and an opportunity to participate in a hands-on Judo demonstration. They will learn the basics of body awareness and how to properly and securely fall; understand the importance of balance and its role in the sport; and discover how the physical capacities of Judo permit better adaptation to every day life. In addition, the children and their families will see the important roles exercise, mental focus, and sportsmanship play in empowering children who are blind or visually impaired to reach their full potential.

To reserve your spot, contact Jeanette Christie at (718) 519-7000, ext. 127, or Jaynycnapvi@aol.com.
WHEN: Saturday, November 15, 2008, 1:00 PM – 4:00 PM
WHERE: Modern Martial Arts, 780 8th Avenue (between 47th & 48th Sts), New York, NY
Learn More…
It should be noted that Dr. Andre Watson trains with us on occasion at Pottstown Judo, and has been a goof friend for many years. Andre has a master's and doctorate degrees in clinical psychology from Widener University.
Possibly Related Posts: